Did you know that the American Shelterhounds have a cousin? Sweet Bella is also a Shelterhound! Maisey and Gypsy were lucky enough to vacation at Bella's house for two weeks last August, when Bella was just a bitty puppy. She's grown up a bit!
I give you Bella:
Here she is in her Halloween costume: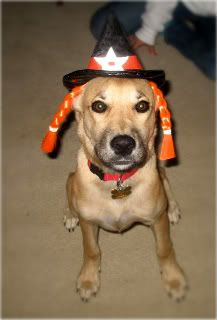 Finally, have you EVER seen such cute doggie toenails? I'm in love with them!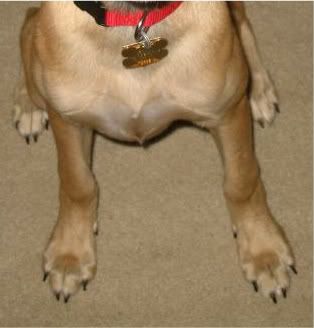 Gypsy and Maisey say, "Hey Bella, can't wait to see you next summer!"