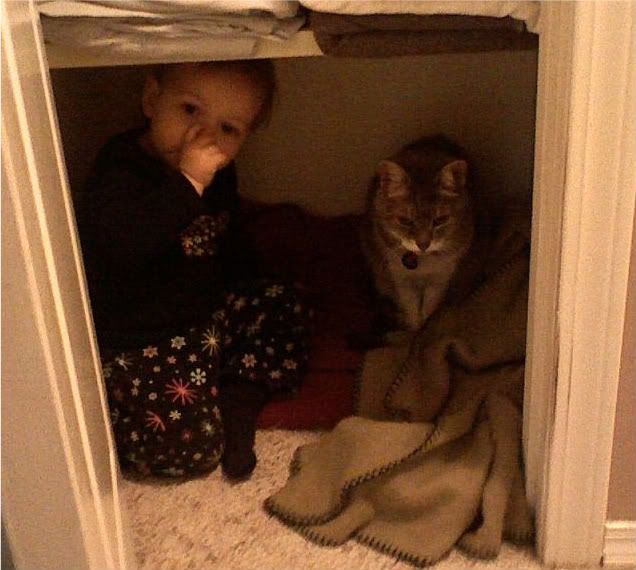 Just a short post to say I'm back. I just got back from my mom's funeral. She had a heart attack at age 63 and did not survive. It is a terrible loss.
For now I give you a pic of my dear friend Amelia, featured here with Luna, formerly known as the world's meanest cat. Though Luna was 16 when Amelia was born, she managed to find that cat's sweet heart.
Last night at dinner, Amelia said to me quite solemnly, "Your Mommy died." Yes Amelia, she did.