I'm a big fan of the Christmas pet photos. However, I think
all
animals look dumb in Santa hats.
To wit:
So I decided to make collared bows for the dogs for their Christmas pics this year.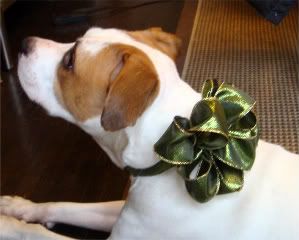 To do this project, you need one of their old collars, wired ribbon, craft wire, and a needle and thread.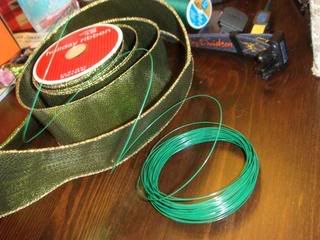 Make sure you size the collar to their current size
before
you start the project. You will eventually wrap the ribbon around the collar and stitch it up on the backside. Remember this when you're purchasing the ribbon so you buy a wide enough spool.
Because collars usually have mechanisms that allow you to resize them, the ribbon will not lay perfectly flat all the way around. When stitching it up, just do your best and remember that no one will see the underside.
When you finish stitching the ribbon onto the collar, it will look like this. The buckle will rest under your dog's chin, so no one will be able to see if there is some of the original collar showing.
To make the bow, start by folding over a length of ribbon, and wrap/cinch it with the wire.
Keep adding folds until you're happy with the size of the bow.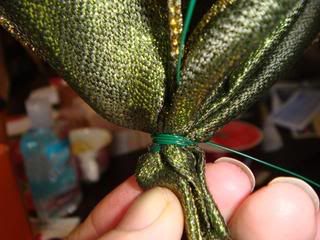 A full bow looks like this. The wire inside of the ribbon allows you to shape it. Trim the "tail" of the ribbon - but leave about 8" of the craft wire (2 strands) which you will use to attach the bow to the collar.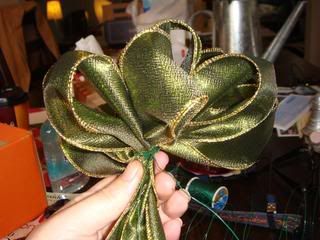 Using the wire "tails" attach the bow to the collar securely. Remember to tuck the wire ends so that the dog will NOT get poked or scratched.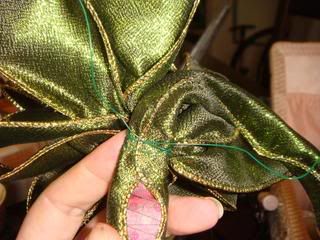 Finished collar: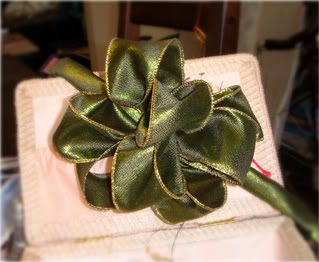 Maisey models her collar.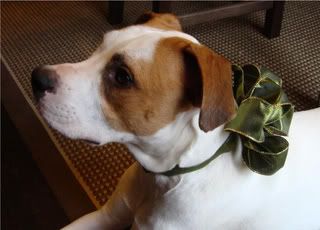 Isn't that sweeter than a Santa hat?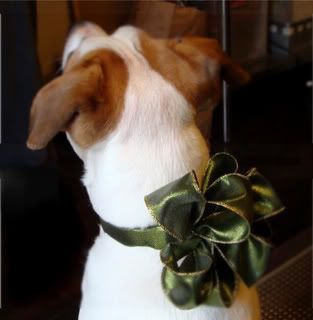 One for Gypsy, too!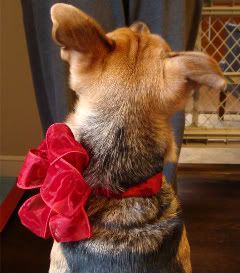 Remember that these are special-occasion collars. They will
not
stand up to the wear and tear of an every day collar. Dogs should not be left alone with their bow collars on, as they are likely to shred them and eat the wire and stuff. I do not recommend this.