I've decided to join the ranks of my photo-snapping friends who are doing Project 365 in 2010. The concept finds its origins (as best I can trace) at
photojojo
. The premise is simple: commit to taking at least one photo a day for an entire year.
For some people, preparing has involved purchasing new cameras, starting new blogs, and making elaborate plans. For me, it involved charging the battery on my trusty Sony Cyber-shot. I'm an avid novice photographer, so I think this self-assigned assignment will be enjoyable and not onerous.
Gypsy will be our mascot for the project: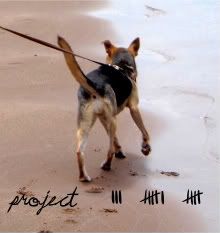 PS - Upon seeing this photo, Meg asked "What is project 3515?" Ah, true love.